WITH FACILITY VIDEO
Food-grade ICE3 from sunny Sicily.
Thanks to our new solar powered facility, Ice Cube has produced around 2 million kg of ice and over 100 million ice cubes in the space of a year, using exclusively solar energy and subsequently reducing our CO2 emissions and lowering our carbon footprint and impact on the environment.
WITH OX-ICE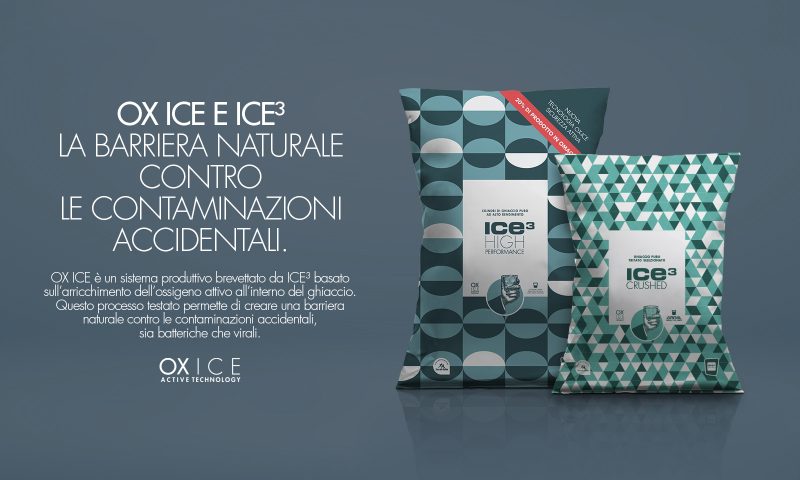 Greater safety for your drinks!
OX-ICE is an exclusive, innovative Ice Cube patented production process which enriches the ice with active oxygen, forming a genuine natural barrier against accidental contamination, whether its external, bacterial or viral.
WITH COMPOSTABLE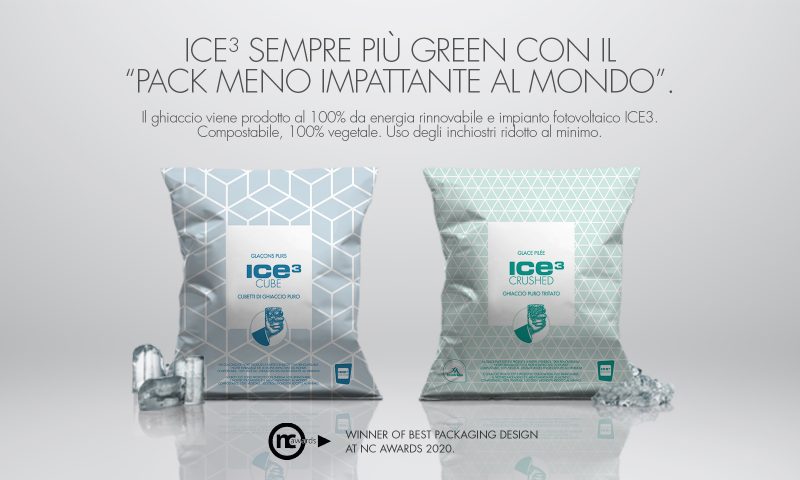 ICE3 goes even greener with the "most environmentally friendly pack in the world". Our ice is packaged in compostable bags made from plant-based materials making them 100% biodegradable, with minimal ink usage to protect our seas. Winner of the best packaging design at the NC Awards 2020.